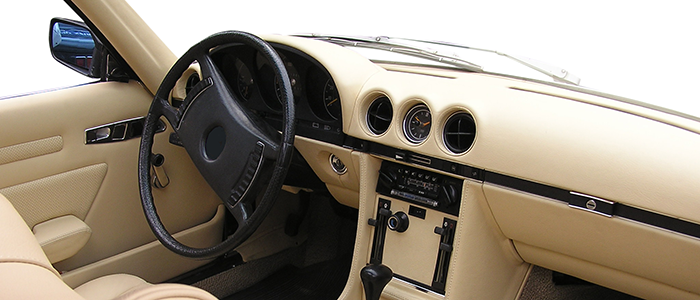 We can perform evaluation tests of car maker's interior fabrics. On carrying them out, we would offer our methods for use in these companies' original standard examinations.
Light Resistance Testing / Weather Resistance Testing:
Sunshine weather meter, Xenon weather meter, UV carbon arc-type fade meter
Super accelerated light resistance testing machine (Eye Super UV Tester), Outdoor light resistance test
Glass fogging test (fogging test, haze meter)
Combustion test
Tensile test
Odor test (smell test)
Aging test
Water resistance test
RoHS, ELV analysis
Dust adhesion test
Chemical resistance test
Dynamic friction coefficient measuring
Abrasion test (Taber abrasion, flat surface abrasion, customized abrasion etc.)
Cold, moisture, heat cycle test
Seam fatigue test
Scuffing test
Volatile organic solvent (VOC) analysis
* Other tests, not listed above, may also be possible.
* Fabric tests not limited to car interiors. A wide range of fabrics can be tested.
* Some of the above tests may be carried out in technical cooperation with other labs.